What's new?
Pretty much everything at the moment! The tourism, hospitality and events space has always been considered a dynamic industry to be a part of. Ever changing…….but that's what makes it such a great industry to be a part of. There are so many different employment opportunities available in so many sub-sectors of the industry. Until 2020, as new tourist destinations and attractions emerged around the globe,  suppliers would design their products and services to meet new demands and maximise earning potential. Over-tourism was an issue at some destinations and the abrupt halt to travel globally has allowed many to reset and design new business models going forward that are more focused on environmental practices and ecotourism.
What's new now? The industry as a whole is already changing to satisfy customer needs through the use of emerging technologies like virtual tourism platforms, while still maintaining personalised and superior customer service. As physical travel opportunities slowly re-emerge, businesses are positioning for recovery and shifting their focus to new markets like intrastate and interstate tourism. Local businesses are working more closely together to increase visitation to their regions. These businesses are also reevaluating their WHS practices to become compliant with infection transmission and control measures which aim to minimise health risks and ensure safety for their customers.
---
2021 Barista dates are now available. Click HERE to book!
---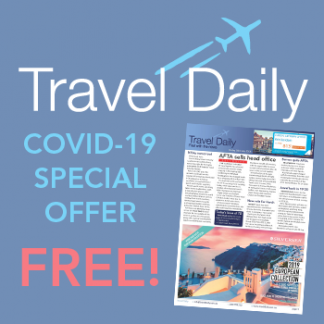 Stay up to date with what's new in the travel industry for FREE during COVID-19 thanks to Travel Daily. This fabulous publication has been around since 1994 and contains news on travel businesses, product information like new hotels opening, special airfares being released, as well as jobs available and competitions running.
You can view details and sign up here.
---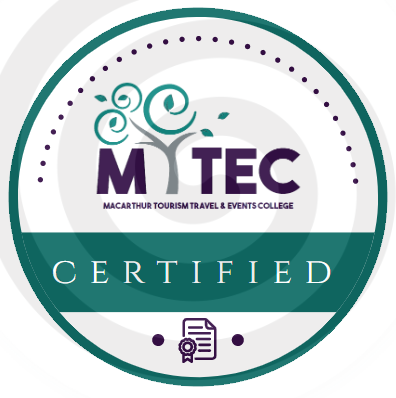 We now issue DIGITAL BADGES to learners on completion of their chosen course. Digital badges are online verified credentials which represent important skills and knowledge achieved in our training courses. Digital badges are not only an environmentally friendly way to acknowledge a learners achievements, but they allow these achievements to be more visible and therefore, have more marketing power. They can change the way potential employers spot relevant talent as the credentials can easily be shared on many social media platforms. Our badges are issued for online training courses, as well as our face-to-face workshops. If you have studied with us in the past and would like a digital badge issued please contact us.
---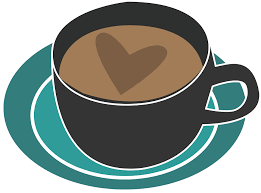 Our barista training course is B-B-B-B-B-BACK! 
The following dates are available: 25th of July, 19th of September, 21st November
What's new now? Due to social distancing restrictions, class sizes are limited to 8 for the moment. Don't miss out – enrol now!
---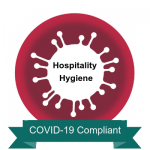 NEW COVID-19 HOSPITALITY HYGIENE course now available.
Our online training course will help all employees in the industry sector plan and prepare for future adjustments whereby customers and staff alike are better protected from potential virus exposure as businesses reopen. It aims to ensure pandemic planning protections are in place going forward, and it provides knowledge and resources to help protect you and your customers. By making all tourism and hospitality businesses as safe as possible, customers will be more inclined to visit and this increases sustainability for the business.
---

What's new with our e-learning?
We now have a new online learning portal for students to access all resources and learning material once they have enrolled into a course. The learning material hasn't changed, just the platform, so we can share more up-to-date messaging and other tools with you. We can also use a series of video conferencing tools to suit each learner. Enrolled learners can access the link here or at the top right hand corner of our website.
---
We were lucky enough to be featured by the Camden Region Economic Taskforce (CRET) in this clip in 2019.
---
International student information
The Australian Government is allowing temporary visa holders to access their superannuation in some cases. Other options are also available. Stay up to date with the latest information here.
---