Why Study With Us
What you get when you study with MTTEC:
• A nationally recognised qualification or statement of attainment (RTO # 41365)
• Flexibility to study at a time, pace and place that suits you through interactive e-learning
• A customised individual learning plan to suit your needs and learning style
• Networking with industry professionals
• Face-to-face and/or online mentoring and tutorial support
• Current industry qualified trainers and assessors
• A pathway to university if you wish to continue studying
• Recognition of your prior learning
• An affordable payment plan or discount for early payment
• No loan debt to repay
• On the job experience through work placement: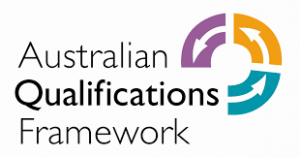 We think that having industry experience is really important and it gives you the best chance at securing a job on completion of your studies. Our work placement partners agree – and will assist you to get this experience as part of your studies by providing work placement in your chosen industry area.
We have secured opportunities at travel agencies, visitor information centres,  events businesses and cafes to ensure you get this practical experience to compliment the theory component of your studies and help you gain employment in the industry.
Of course, if you currently work in the industry, you do not need to do further hours of work placement – and you may not need to do as much study either! Get in touch today to discuss your prior learning (including on-the-job learning and assessment of current skills).
Looking for work?
If you have completed your studies, or are looking for work while you are studying, check out our jobs board to see current vacancies.
◊◊◊  If you're an industry partner and would like to assist our students in any of these areas please contact us.