Why Us

Why we think you should study with us:
⇒  Gain a nationally recognised qualification or statement of attainment (RTO # 41365)
⇒  Enjoy flexibility to study at a time, pace and place that suits you through interactive e-learning
⇒  Receive a customised individual learning plan to suit your needs and learning style
⇒  Network with industry professionals
⇒  Receive face-to-face and/or online mentoring and tutorial support
⇒  We use current industry qualified trainers and assessors
⇒  Obtain a pathway to university if you wish to continue studying
⇒  Receive recognition of your prior learning
⇒  Take up an affordable payment plan or discount for early payment
⇒  Enjoy no loan debt to repay
⇒  Gain on the job experience through work placement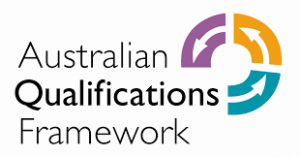 Having industry experience is really important and it gives you the best chance at securing a job once you have finished your studies. Our work placement partners agree and therefore, will assist you to get this experience as part of your studies through work placement.
We have secured opportunities at travel agencies, visitor information centres,  events businesses and cafes to ensure you get this practical experience. It will compliment the theory component of your online learning and help you gain employment in the industry.
Similarly, if you currently work in the industry you do not need to do further hours of work placement. Therefore, the amount of study required to complete your qualification may also be reduced. Get in touch today to discuss your prior learning (including on-the-job learning and assessment of current skills).
Looking for work?
If you have completed your studies, or are looking for work while you are studying, check out our jobs board to see current opportunities.
◊◊◊  If you're an industry partner and would like to assist our students in any of these areas please contact us.
Partner With Us
Partner with us to up-skill your team and be better prepared for future changes and opportunities.
Previously, industry experts forecast that the tourism and hospitality sector would experience a shortfall of over 123,000 skilled workers. COVID-19 changed that temporarily but we will be back in the same situation once the pandemic passes. When that happens, further gap training will be even more vital to combating the critical numbers needed.

For most operators, these challenges were already proving difficult. Even the most effective managers don't have the time or can risk the quality of service by hiring under-trained candidates. We work with a variety of industry partners to create bespoke courses, which will have your team skilled up in no time. We offer a range of training delivery options in event operations, hospitality hygiene, and a-la-carte restaurant skills, barista essential skills and café operations, to name a few.
How can we work together?
When you partner with us we also offer business consulting and analysis, recognition, national qualifications, educational study tours, mentoring, and education planning. Our focus is to build the capabilities of tourism and hospitality businesses around the world through innovation and blended training solutions. Our flexible approach and attention to your needs ensures quality outcomes for your business.
Download some of our brochures here:
Training Partner
Learning Solutions
Educational Study Tours
Contact us today to improve and retain the value in your current employees.
Events
Event management is a fast-growing and dynamic sector. Our events courses provide training to help you develop a strong network of contacts in the industry, as this is essential to broaden your job prospects. Experience can be just as important as your qualification for getting a job in this area.
Recognition of Prior Learning
What is Recognition of Prior Learning (RPL)?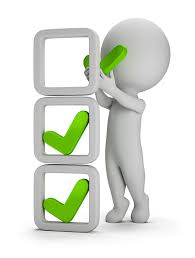 RPL is an assessment method that involves evaluation of an individual's relevant prior learning, including formal, informal and non-formal learning. The process assesses competence against a set of performance criteria applicable to a particular unit of study (or a group of units) within a course. It allows applicants to demonstrate current skills and knowledge without the need to undertake repetitive theoretical study in the same unit. Further information can be seen here on the definition.

What are some of the benefits of RPL?
Have your your skills recognised.
Increased professional credibility.
Less time commitment to achieve your qualification.
Gap identification in your current knowledge and skills.
Focus on learning skills to meet job role requirements.
Reduction in costs to obtain a qualification. 

How does the Recognition of Prior Learning process work?
Step 1: Complete your free SKILLS ASSESSMENT

Step 2: You'll receive feedback from your assessor about your suitability to submit a Recognition of Prior Learning application. If this is a possibility you will be emailed a document which is the second stage in applying for RPL. You can then complete Part A of our Recognition of Prior Learning kit ©. Your assessor will be in touch to discuss this with you.
The kit includes:
Part A: self-assessment tool © where you list all units to be considered for recognition. All work history, previous training and qualifications, and your resume should be attached. It also includes a third party report, which will list practical units observed by an industry expert (independent referee or your assessor);
If the self-assessment tool shows that recognition of prior learning is unlikely, you will be offered suggestions on providing more evidence, or an individual training plan to cover any gaps realised.

Step 3: Your Assessor will complete this part of the process.
Part B: assessors tool © where a practical observation report is completed, which then maps the elements observed when undertaking each practical task within each unit of competency.  A verbal knowledge assessment (face-to-face/phone/video call) would follow to complete the third step.

Step 4: Once your evidence has been reviewed and if it is established that competency has been met in all units*, the enrolment process would take place. *If it is determined that gaps exist in your skills, you will be notified and offered training in that area, then reassessed. 
Step 5: Congratulations! You have achieved a nationally accredited qualification through recognition of prior learning.
To see a visual flow chart of the recognition process click here. Our recognition of prior learning policy is detailed in our handbook. RPL is just one method of assessment and it should not be confused with a Credit Transfer (CT). CT is a process that enables students to receive credit for previous formal training where that training is considered equivalent. More information on this is detailed here.
Contact us to discuss your options, as practical assessment requirements will vary between qualifications.
Thanks for subscribing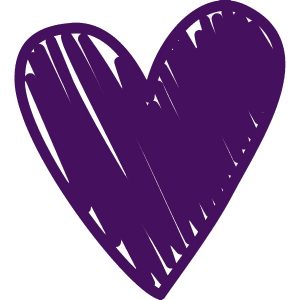 Thanks for subscribing
As we promised, no spam will ever come your way…from us anyway!
Check out our other website, Discover South West, to see South Western Sydney's hidden gems.
Hospitality
Our hospitality courses are responsive to industry changes. COVID-19 has turned the hospitality industry on it's head! As a result, cafes and restaurants have had to quickly adapt to government restrictions imposed to ensure the safety of the public. Likewise, this has meant a new way of doing things long term for some, and opened new doors for others.
(more…)
Travel and Tourism
Our tourism courses help you develop strong business management and communication skills, broadening your job prospects. The travel and tourism sector comprises many different industries and sub-industries, including services such as retail travel, currency exchange, tour operators and tour wholesalers.
(more…)