Recognition of Prior Learning
What is Recognition of Prior Learning (RPL)?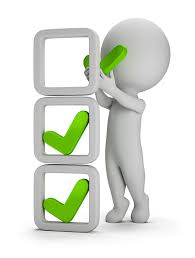 RPL is an assessment method that involves evaluation of an individual's relevant prior learning, including formal, informal and non-formal learning. The process assesses competence against a set of performance criteria applicable to a particular unit of study (or a group of units) within a course. It allows applicants to demonstrate current skills and knowledge without the need to undertake repetitive theoretical study in the same unit. Further information can be seen here on the definition.

What are some of the benefits of RPL?
Have your your skills recognised.
Increased professional credibility.
Less time commitment to achieve your qualification.
Gap identification in your current knowledge and skills.
Focus on learning skills to meet job role requirements.
Reduction in costs to obtain a qualification. 

How does the Recognition of Prior Learning process work?
Step 1: Complete your free SKILLS ASSESSMENT

Step 2: You'll receive feedback from your assessor about your suitability to submit a Recognition of Prior Learning application. If this is a possibility you will be emailed a document which is the second stage in applying for RPL. You can then complete Part A of our Recognition of Prior Learning kit ©. Your assessor will be in touch to discuss this with you.
The kit includes:
Part A: self-assessment tool © where you list all units to be considered for recognition. All work history, previous training and qualifications, and your resume should be attached. It also includes a third party report, which will list practical units observed by an industry expert (independent referee or your assessor);
If the self-assessment tool shows that recognition of prior learning is unlikely, you will be offered suggestions on providing more evidence, or an individual training plan to cover any gaps realised.

Step 3: Your Assessor will complete this part of the process.
Part B: assessors tool © where a practical observation report is completed, which then maps the elements observed when undertaking each practical task within each unit of competency.  A verbal knowledge assessment (face-to-face/phone/video call) would follow to complete the third step.

Step 4: Once your evidence has been reviewed and if it is established that competency has been met in all units*, the enrolment process would take place. *If it is determined that gaps exist in your skills, you will be notified and offered training in that area, then reassessed. 
Step 5: Congratulations! You have achieved a nationally accredited qualification through recognition of prior learning.
To see a visual flow chart of the recognition process click here. Our recognition of prior learning policy is detailed in our handbook. RPL is just one method of assessment and it should not be confused with a Credit Transfer (CT). CT is a process that enables students to receive credit for previous formal training where that training is considered equivalent. More information on this is detailed here.
Contact us to discuss your options, as practical assessment requirements will vary between qualifications.