Student Support and Advice
We are committed to providing student support and advice
At MTTEC, we understand that everyone learns differently. Therefore, we aim to ensure that all students have the same opportunities to access and complete our courses.
To ensure you are ready to undertake a course in your chosen area of study, we offer an online assessment tool. It gives you an indication of the level of language, literacy, and numeracy (LLN) needed to effectively complete your study. Similarly, it provides us an indication of the support that you may require and the qualification most suitable for you. International students must complete and submit the LLN assessment prior to enrolment.
We can help you with any recognition of prior learning questions you may have about your previous studies or current experience. This can include assessing your skills and knowledge, as well as help around choosing which course is best for you based on your career objectives.
We offer tutorial student support groups, as well as email, zoom and phone contact during office hours.
Contact us today to discuss your individual learning needs.
If you are a school careers advisor please SUBSCRIBE HERE
We also offer career presentations to year 10, 11 and 12 students at schools in the Macarthur area.
Fee Arrangements
We offer affordability and flexibility in our fee arrangements to suit your needs. All of our courses are available on a fee-for-service basis.  Please contact us for further information on Recognition of Prior Learning, corporate training solutions, and zero interest payment plans.
You can enrol online anytime by clicking on the course you wish to study.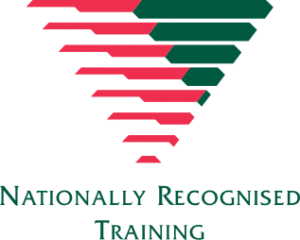 The fee for each course can be seen by clicking on the course you are interested in.
Fees can be paid via the following methods:
PayPal
Stripe (credit card)
Cheque
Direct Deposit
Cash payments are not accepted.
---
Credit Transfer (CT) is a process that enables students to receive national recognition for previous formal training where that training is considered equivalent. Credit Transfer eligibility is identified on a unit by unit basis where students have completed exactly the same unit or the unit they have completed is considered to be equivalent within Training Package guidelines. Unit/s can be completed at any RTO.
MTTEC accepts and provides credit to learners for units of competency (unless licensing or regulatory requirements prevent this) where these are evidenced by:
AQF certification documentation issued by any other RTO or AQF authorised issuing organisation, or
authenticated VET transcripts issued by the Registrar.
To apply for a credit transfer please email us and submit formal AQF documentation relevant to the application. More information can also be seen here. An administration fee of $129 applies*. Once your Credit Transfer application has been received and assessed, you will be advised of the outcome in writing. Your tuition fees will then be adjusted to reflect an award of CT for individual units.
*Credit transfer fee is only charged once per enrolment. Proof of equivalent units must be provided from issuing RTO.
Note that providing credit for previous studies is NOT recognition of prior learning. RPL is an assessment-only pathway of determining the competence of a person, while providing credit is recognising the equivalence in content and learning outcomes between different types of learning and/or qualifications previously undertaken and completed successfully.
Our Recognition of Prior Learning (RPL) fee is based on all units being assessed as competent through the RPL or CT processes. If any gap training requirements are identified, students will need to enrol in those units and will be charged at $165 per unit.
All enrolments attract an initial deposit which is then deducted from the above applicable fee. Macarthur Tourism, Travel and Events College payment terms are 10 days from initial invoice for enrolment confirmation, or at the time of enrolment fort short courses.
Miscellaneous Charges
Re-issuing a certificate, qualification or statement of attainment $33.00 (Incl. GST) + postage costs
Replacement of issued learning/reference workbook (per workbook) $75.00 (GST exempt)
Course transfer Fee $75 (Incl. GST)
Re-assessment Fee $350.00 (GST exempt)
Note: Students will be offered three (3) assessment opportunities during a normal training program for each assessment event. The re-assessment fee will only apply if the student chooses to persist in order to demonstrate competence and complete the qualification. The re-assessment service includes individual re-training to prepare the student for the re-assessment.